Can You Afford a Divorce?
By: Lorna Elliott LLB (hons), Barrister - Updated: 11 Mar 2018
|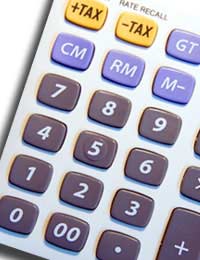 Divorce is one of the most stressful things you can go through in your life, but people often fail to consider the costs beforehand. However, once lawyers are involved, the whole of your marriage becomes about money and how that money is to be divided up between you and your former spouse, how your children will be provided for and who they will live with, the value of your family home, the division of personal items etc.
Financial Considerations
Going your separate ways can sometimes mean financial hardship for one or both parties. This is especially the case if only one person works full time. This means that parties need to look at going to work, claiming benefits, and seeking court orders in relation to housing and income. Whatever happens, there is likely to be considerable upheaval in your day to day lives.
If You Have Children
Often, the spouse who has been responsible for caring for the children will either not be working, or if they are working, they will have to consider their options in light of their current and ongoing needs, and their future ambitions.
The spouse who isn't going to have care of the children is generally going to be liable for some kind of ongoing maintenance provision. This can be agreed amicably, as part of a court order, or may be instigated and pursued by the Child Support Agency. The amount that the "non-resident parent" will be required to pay depends on their level of income. There is a flat rate for those on benefits.
The Family Home
One party may decide to remain in the family home, or the property could be sold and the proceeds split between the parties. If your property is only in your spouse's name it is important that you seek legal advice as soon as possible, especially if there is a lot of anger or mistrust in the relationship. The last thing you want is for your ex-partner to sell the property without your knowledge, or to raise a loan or mortgage against it without your permission.
The Legal Costs
In general, the more complicated your financial circumstances the more your divorce will cost. That is not to say, however, that a divorce that starts off being relatively straightforward will always end up that way. Sometimes, proceedings drag out longer than anticipated and you incur unforeseen costs.
You should remember that all the time your lawyer spends on your case costs you money. If you are upset about something that your spouse has done, or just want to offload on someone, the clock starts ticking as soon as your lawyer picks up the phone or starts reading your email. It is far better to contact someone in your support network such as a friend or family member.
Reducing Your Legal Costs
Solicitors generally charge an hourly rate for their services. This amount will be subject to VAT at the prevailing rate, but will not include court fees, any fees payable for experts reports, and for "disbursements", which are essentially expenses incurred by solicitors for photocopying, telephone calls, postage etc. However, there are ways in which you can reduce the costs of your solicitor's bill.
Try to keep your paperwork in order, and undertake as much of the research and information-gathering required for the divorce proceedings as you can. If you have the paperwork relating to your assets at hand, your solicitor will not have to write letters to obtain these themselves. Each letter your lawyer writes may cost you £30, so you can see how quickly the costs could add up. Finally, if you are able to agree to divide your assets amicably, do so – if your lawyer has to draw up a list of all your shared property, this is going to cost you yet more money.
You might also like...
@RLR - In such circumstances it would be in both of your best interests to discuss this matter and attempt to work through this amicably. But, if you leave your children in the care of your husband, then you will be at a financial disadvantage straight away (in all likelihood the house would remain with your husband until your children were at least 18). You are in a financially tricky position as you have put all your eggs in one basket and left yourself without any financial independence. It really is worth paying for good legal advice.
Judy
- 12-Mar-18 @ 10:30 AM
My husband & I own a business which provides our main source of income. We live on the same property as the business. If we separate I will be the one to leave our marital home as he has far more involvement in the business & needs to be on site. Since my home & income are linked to my husband I am worried if I leave I will end up with no money to pay for an alternative home. He controls how much I get paid out of the business & I worry he'll stop paying me even though I'm joint owner on the business & property. Also I think we'd share custody of our 2 young children but if I leave will I be seen as abandoning them & if I take them with me will it be seen as an unstable environment. I don't have any financial independence which is one of the reasons I want to leave but I don't know how to go about getting this. I also don't know if we could sell any of our assets right now for unrelated reasons but if not, how will I ever get my half back? Can I demand half the profits? What if he hides the true figures since he runs the finances? I'm so confused & feel completely at a loss. Please help!!!
RLR
- 11-Mar-18 @ 10:46 AM
Collaberative process is a waste of money.Other party allowed to waste time and not get down to discussing then agreeing the financial split which has gone on for about 6 months.
Mag
- 14-Mar-12 @ 2:17 AM