Protecting Your Assets in a New Relationship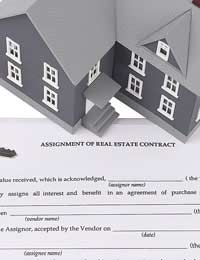 If you have gone through a divorce the fact that you were married at one time will have ensured that your assets would have been protected by law when you split up.
However, once you decide to embark upon a new relationship, looking after your assets might well be the last thing on your mind as you enjoy your blossoming new romance. However, should the relationship progress and you decide to move in together, this can have far reaching implications in terms of what your rights are, should that relationship fail too.
'Common-Law' – Myth
Many people are led to believe that if you cohabit with a partner for quite some time but remain unmarried, that you are legally protected with regards to your assets as you would be if you were married. It's important to shatter that myth first and foremost.
There is no such thing as a 'common-law' partner and there have been some horrendous cases where couples have been co-habiting, but choosing not to marry, for 20 or 30 years and even longer who have subsequently decided to split up. Over those years, both partners will have undoubtedly put in a considerable amount of money into the relationship in terms of buying things for the house or making home improvements etc but the fact is that when you split up, if the house isn't in joint names or if no agreements were formally drawn up with regards to finances, then the person who isn't named may literally come away with nothing, no matter what they have contributed to the partnership
Cohabiting Agreements
One of the problems with a cohabitation agreement is that it doesn't offer as firm a protection when it comes to your assets as being married does. However, it is now being taken more seriously by the courts, especially in the light of an increase in rights for same-sex partnerships and this type of agreement applies to any couple who wish to protect their assets whilst living together but who chose to remain unmarried.
Before drawing up an agreement, both partners should firstly seek their own legal advice. When everything's rosy in the garden, it's easy to simply go to a solicitor together to draw up a combined cohabiting agreement but you should seek your own advice firstly. If one partner decides they don't wish to do that, then that should be noted in the joint agreement which is drawn up.
Things that should be included are the individual assets which each partner is already bringing into the relationship. These items (including money) should be listed separately and it should be stated which assets belong separately to each partner and which are shared.
It should also include any divisional share of the house if it has, for example, been put in single or joint names – perhaps one person has put more cash into that than the other.
It should also state how gifts, assets which are acquired later and any inheritances are to be divided in the event of separation.
A cohabitation agreement can include a lot more than what's been stated here, e.g. there may also be children to consider but, whatever is included, it should be kept up to date every couple of years as, unlike a marriage contract, the older an agreement gets the less influence it may have on a court should the relationship run into difficulties years from when it was first drawn up which either partner might then contest.
Also, remember that any financial agreements that are made, e.g. loans, credit cards, bills etc which are taken out in joint names remain the responsibility of both partners. Therefore, you should always consider taking out any financial agreements in joint names very carefully as if the relationship ends and one partner runs off, the lenders will always come to the other partner for the repayments if they can't find the main signatory. This also applies to sole financial agreements where the other partner has chosen to act as guarantor. It's therefore recommended that you keep all financial agreements in separate names so that they are the sole responsibility of either partner.
A formal legal agreement drawn up by a solicitor may not seem the most romantic thing to do when you're about to embark upon a new relationship where you decide to live together. However, it is a wise thing to do to ensure that you don't come away with nothing should the relationship fail.
You might also like...
Hello, I am looking to protect my property as I wish to move my pregnant partner in. Before I do so I wish to know that there is no chance that if things do not work out in the relationship that I will not have to worry about her contesting my property or the right to live there. I believe the courts can grant this if she applies. I lost money on my last house when I had to sell due to break up with my ex and do not wish to be put in any kind of predicament if this relationship was to break down with my unborn child's mother. I currently live alone in the property and only my name is on the Mortgage and deeds. Regards Patrick Bowe
Patrick
- 2-Dec-19 @ 3:27 PM