Feelings of Grief After a Divorce
By: Lorna Elliott LLB (hons), Barrister - Updated: 26 Nov 2012
|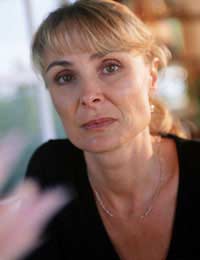 Once you are divorced, you may think that you've come to the end of the process and can move on with your life. Often, however, people find themselves experiencing feelings of grief. This is perfectly natural – and the break up of a relationship or marriage will involve numerous losses. It is quite common for people to feel angry with themselves for the grief they are feeling, especially if the relationship wasn't a particularly happy or fulfilling one. The types of loss that people experience after a divorce are:
Loss of shared experiences and companionship
Loss of support, whether emotional, social, financial or intellectual
Loss of dreams, hopes and plans (which may in some instances be more painful than financial or physical losses)
When you first start to experience the feelings of loss associated with a divorce, your natural instinct may be to fight them. It feels scary to be experiencing these kinds of emotions, but they are a perfectly natural and normal part of experiencing loss. If you do not allow yourself to feel these emotions, you are simply delaying the healing process. The experience of grief is exactly what helps you to let go of your old relationship and your old life, and enables you to move on with your new life. No matter how intense your feelings of grief are, remind yourself that they won't last forever.
Accept the Way You Are Feeling
It is perfectly normal to have good days and bad days, and to feel a mixture of conflicting emotions. You might feel sadness, relief, happiness, resentment, anger, confusion and fear. If you can learn to identify and allow yourself to experience these emotions, regardless of the fact that they are unpleasant or painful, you will speed up your grieving process.
Talk About it
Some people are not good at talking about their feelings, and think that to expose themselves emotionally is a sign of weakness, or just because they 'don't want to bother anyone.' It is, however, really important to find a way to share your pain with other people. If others are aware of how you are feeling, you will feel much less isolated and will be able to heal more quickly. If you really find it too difficult to talk to others, keep a diary - as writing about your feelings can have a very positive and beneficial effect.
Be Kind to Yourself
Try not to allow yourself to dwell on what might have been, or to over-analyse everything that has gone wrong in your marriage. The whole grief process is about healing, rather than stagnating in the past. If you allow yourself to get stuck with negative and hurtful feelings, you will drain yourself emotionally and prevent yourself from being able to move on with your life.
Nearly everybody has an 'internal dialogue' with themselves that goes on most of the time. Start taking notice of what it is that your 'inner voice' is saying to you. When the thoughts you are having are predominantly those of anger, bitterness or resentment, you will not be able to focus on creating a joyful and happy future for yourself. While it's ok to feel the whole spectrum of emotions about your divorce, try to ensure that you're being patient with yourself. Give yourself space and time to grieve.
Look to the Future
The hopes and dreams that you shared with your spouse are difficult to forget. While you are grieving the loss of those plans, hopes and dreams – do remind yourself that you will eventually be able to replace those with a whole host of new ones.
You might also like...