Changing Your Documentation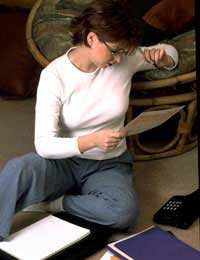 Now that you are divorced it's important that any documentation you have is changed to reflect your changes in circumstances and marital status.
From both perspectives, you should ensure that any joint agreements which you had during your marriage are now terminated. Many lenders and others who you owe money to will not close down any joint agreements until all outstanding debts on an account have been paid off in full, regardless of whether you're divorced or not. But once you're fully paid up and no longer owe creditors money your joint account can be closed for good, then if either party wish to continue with another agreement with the same company, they can simply apply for a new single account. It's important you pay off all of your debts on any joint financial agreement you have as soon as you're able, as you could be liable for any further spending on the accounts even though you may not have spent the money yourself and this could also have further implications on your credit record.
Changing Addresses and Contact Details
If you have left the marital home and the household bills came to that address in your name, you should contact the relevant companies to tell them that you have moved and to give them your new address, assuming your bills are going to be with the same organisation, for example, council tax. If one spouse is remaining in the family home, then that person should let the relevant companies know that it's their name which will need to be used on any future bills. Sometimes you will be able to do this over the phone but, more often than not, you will have to submit this in writing.
There is a list of other companies and organisations at the bottom of this article some of whom you may also have to let know of your change of address.
Women and Name Changes
Women will usually wish to revert back to using their maiden name following a divorce. This is usually either done by Deed Poll or by using their marriage certificate and decree absolute as evidence that they are now divorced. Whilst many government departments, official bodies and numerous companies will accept the decree absolute and marriage certificate as sufficient evidence, many financial institutions insist on Deed Poll records so you may end up having to do that anyway and it's probably the best option.
You can actually call yourself anything you like by Deed Poll although most women often simply refer back to their maiden names. In some cases, however, they may see their married surname as carrying a great deal of prestige which could, perhaps, help them get on in life. This is not uncommon. Yet, they may also want to highlight the fact that they are no longer married so they may opt for a double-barrelled surname with their maiden name first, followed by their ex's surname. Usually this occurs when they get married and want to still keep their maiden name too but it's not unheard of for women to still want to keep at least part of their husband's surname if they feel it could be useful (more often for financial prestige) in doing so, at least for a time.
Your ex husband cannot stop you from continuing to use their surname. However, you cannot change any of your children's names legally without his express consent.
Titles themselves seem to get more and more outdated each year so how you prefer to be titled is entirely up to you. You can simply put Miss, Ms or even Mrs. or no title on any documentation but, on official documents, you might still be asked to confirm your marital status anyway.
Deed Poll
You can actually apply for your name to be changed online these days as well as by letter or over the phone. The UK Deed Poll Service has its own website (ukdp.co.uk) and charges £34 for an adult name change.
Often several different institutions require the original document before they will update your records so you may need to consider applying for additional original copies from the UK Deed Poll Service which will charge you extra for the additional ones. Some companies, however, will accept photocopied documents but don't just assume that. Check with them first.
Lest You Forget
It's not always possible to remember all the companies and organisations with whom you have an ongoing relationship of some kind but the Deed Poll website can send you a pack which will jog your memory in case you've overlooked anybody. The companies and organisations can include employers, banks, building societies, Inland Revenue, NHS, college or university, DVLA, dentist, doctor, utility companies (gas, water, electric), phone and internet provider, mobile phone provider, local authority (council tax, electoral roll etc.), TV licensing centre, Land Registry, premium bond office, investment companies, insurance companies, finance/loan companies, mail order, motoring organisations (AA, RAC etc.), professional bodies you may be a member of, pension companies and, if you have any criminal actions against you pending or you are on the Sex Offender's Register, you must inform the police also.
Usually, getting around to changing all of your documentation happens once the dust has finally settled on your divorce and can often be a symbol of moving on with your life.
You might also like...