Changing Insurance Policies Following Divorce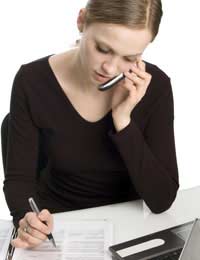 Many people tend to forget to change such things as insurance policies after their divorce is finalised but it is important to do this in order to ensure that all monies are distributed correctly in the event of your death or if you have suffered an accident.
Why Change Insurance Policies After a Divorce?
If you have been divorced or are in the midst of going through a divorce then it is important to consider the future. You may meet someone else in time to come and as a result you may wish to ensure that they are provided for in the event of your death especially if there are no children involved.
Likewise you may want to engage in a joint policy with them such as an endowment policy or life insurance. In order to do so you have to make sure that all other policies have been cancelled or surrendered.
How to Change Your Insurance Policy
The first thing to do before making any changes to insurance policies is to discuss these changes with the other person in the relationship. It may be that he or she have made considerable contributions to the policy financially as you have done and that they wish to surrender the policy in order to recoup some of that money.
Once you have decided upon which is the best course of action then you should talk to your Insurance company. The policy may have little or no surrender value and it may be a case of simply ending it. This is often applicable to home insurances, car insurances and personal injury insurances.
If there are life insurances involved then it may be possible to simply have one or other names removed and carry on with the policy or - as we have already mentioned - both parties may agree to surrender the policy.
Surrendering a Policy
When we say surrender a policy this refers to the dissolution of the policy. After you have surrendered an insurance policy it is no longer valid and this means that - unless you have insurance elsewhere - you will have no insurance at all. We would recommend that before you embark on the process of surrendering a policy you are fully aware of the outcome and also are already in the process of securing new insurance.
Your insurance company will tell you the surrender value of your policy; this is the amount of money they will give you back in relation to how much money you have paid for your policy and how many years it has been active.
If you have had a policy that is only a few years old then you can reasonably expect not to receive anything back on it. This is another reason to ensure you are fully aware of the facts before embarking on such a process.
Taking Out New Insurance
If you are simply cancelling an insurance policy then this is something that most insurance companies can do for you over the telephone. However if the policy is in more than one name then both named individuals will be required to contact the insurance company and may be asked to present the insurance company with a letter of written agreement which agrees with the termination of any or all policies.
It is recommended that you consult with your ex-partner and your insurance company however before you decide to cancel any insurance policies. Many insurance companies now offer alternatives and take such eventualities into consideration.
You might also like...
What about an ex standing to benefit from a the death of ex spouse against his wishes if it was overlooked during the financial settlement?How can this be stopped if an ex spouse from a joint policy refuses to consent to any changes?Esp in the case that one knows there is a life threatening medical condition involved? Can a change be ordered by a court?
ntk
- 5-Sep-11 @ 10:53 PM