Considering Therapy Following a Divorce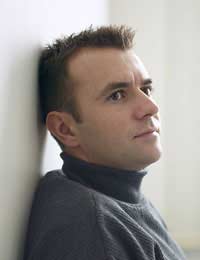 Deciding to divorce going through a divorce and flourishing after a divorce are all emotionally trying experiences. Sometimes the stress of these events is more than you can bear on your own and there's no reason that you have to. Many individuals couples and families decide to attend therapy (sometimes also called counselling) to help them make decisions and deal with the consequences. There is no shame in considering therapy related to a divorce nor is whether or not you attend therapy sessions anyone's business but your own.
Individual Therapy
When deciding to divorce and actually divorcing many individuals attend therapy to regain perspective in their lives. Divorce can be a traumatic event and often it is helpful for people to have someone to talk to who is not invested in their lives nor will pass judgement on their thoughts and actions.
Therapists (or counsellors) who treat individuals will remain objective about what is said in therapy, and will be able to help individuals determine what is best for their own lives. Often attending therapy will be a private expense that is not covered on the NHS or by some private health insurance plans and the cost of attending therapy sessions may vary widely. Calling to check a therapist's rates before booking an appointment is fine, and you'll want to call around to find out the going rates and if there are any particularly good deals in your area. The British Association for Counselling and Psychotherapy offers a "Find A Therapist" link that is helpful in locating professionals across the United Kingdom.
Couples Therapy
Before the decision to divorce is made, many couples choose to attend couples therapy to determine if separating or divorcing is their best option. Sometimes this can be tricky, as one partner may feel that the therapist is taking the other's side or not letting him or her make his or her feelings clear, but therapists are ethically and professionally bound to remain objective and guide a couple towards their best option - not decide what is best for them and attempt to force this outcome on the couple.
Most couples therapists are skilled at allowing both partners a chance to express their thoughts and feelings and work to ensure that both partners are able to feel safe and secure in their therapy sessions. To find a therapist experienced in working with couples' issues, visit the British Association for Counselling and Psychotherapy and select "Relationships" in the "Special Interests" menu of the "Find A Therapist" tool.
Family Therapy
If children are involved in a couple's decision to separate or divorce, many parents find that engaging in family therapy gives everyone a chance to discuss how they are feeling about the decision and how these events have changed their lives. Again, when multiple people are involved in a therapy session there may be someone who feels left out or that the therapist is siding against him or her, but this will rarely be the actual case. Experienced family therapists will know how to ensure that all family members feel valued in the therapy sessions, as well as that their contributions will remain confidential and that they will be safe and secure.
Experienced family therapists will also know how to make every member of the family, regardless of age or the ability to articulate their thoughts and feelings, feel as though what they have to say is valid and important. To find a therapist experienced in working with families and children, visit the British Association for Counselling and Psychotherapy and select "Child Related Issues" in the "Special Interests" menu of the "Find A Therapist" tool.
You might also like...