Legal Assistance in Your Divorce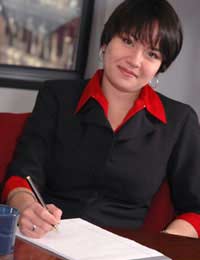 Whether you are signing a Separation Agreement or petitioning for a legal divorce you should consult a solicitor to make sure you are aware of all your rights, know the options available to you, and ensure that any agreement you make protects your interests.
What Does a Solicitor do in a Divorce?
From simply checking through all your divorce documents at certain opportune times, through to regular consultation over the phone or at the solicitor's office, to full representation at court, solicitors can be very helpful in making clear the details of your divorce case and helping you get through the legal process.
Solicitors can answer questions, draw up documents and give advice on how best to deal with your specific circumstances and divorce situation. At the end of the day all of the decisions rest with you. The solicitor is only there to advise. People are often surprised by this fact.
Keeping Legal Costs of a Divorce Down
Most solicitors charge an hourly rate, which is also broken down into ten 6-minute sections. As costs can be high, it is important to make good use of their time. This means keeping on top of your divorce filing and also making sure you are informed on all the developments in your case. Legal time can easily extend beyond your initial expectations so it is important to know what you want to get out of it.
There may be certain issues in the divorce that require more in-depth consultation. Try to work out what these are in advance, research them, and don't spend too long discussing minor matters with your solicitor. Also, try to plan ahead of every conversation so you know what questions you will ask or what your objectives are for that session.
You should not need to discuss emotional divorce issues with your solicitor. Friends and family or support services should be available for that. Also remember that it is important to have a good relationship with your solicitor. If you do not like him or her, you can ask the firm to assign you with new representation.
The First Consultation with a Solicitor
Write down a summary of your divorce situation, plus all your personal details, to give to the solicitor the first time you meet. Making a list of questions will also prove useful. Ask the solicitor to provide a summary of the meeting, the issues discussed and whatever plan has been agreed. You should also get a summary of their costs and the working arrangements.
Legal Aid and Divorce
Legal Aid for divorce is available for people on low incomes who are eligible for state funding. If you receive income support, income-based jobseeker's allowance or a guarantee state pension credit then you are eligible. If you do not get these benefits, you must show that your capital and income are within the financial limits. Also many solicitors provide free initial consultation and telephone advice whether or not you qualify for legal aid.
Legal aid with divorce can take the following forms:
Legal Help: Advice and drawing up, completing and filing forms.
Help at Court: A solicitor speaks on your behalf at divorce hearings.
Help at Mediation: This is legal advice for the mediation process.
General Family Help: This is usually legal help to resolve family disputes.
Legal Representation: This ranges from investigative help through to top full representation at court.
Barristers and Divorce
If your divorce case has reached a late stage without any resolution having been agreed, for example if you are going in for a Financial Dispute Resolution appointment, you may find it useful to employ a barrister. Although the costs are high for the short time they represent you, their ideas can often save you a lot of time and money in court.
Your solicitor's firm will almost certainly have a number of barristers they employ for client advocacy in complex divorce cases and for conflict resolution. Consult your solicitor as nowadays some firms prefer to handle even the more detailed cases themselves.
You might also like...
My wife has been cheating for 8 months with different men and I have caught her several times. She goes out of town to see these men and leave the kid at home alone age 14 twins and 16 two girls 1 boy with no food or money I have two CPS numbers of reports. She lets my 16 year old daughter 18 year old boyfriend live on the same house in the same room. I am a truck driver I have 6 kids total I don't make lots of money but I want what best for my kids. We have two houses together and her parents stay in one in riverside tx. She stay in the other she put all my things out may1 and changed the locks. She drinks heavily and pop prescription pills all the time I have proof of it all including the cheating and kids home alone. Please if possible help me before my kids get to far gone to help and save.
Man
- 19-Aug-12 @ 12:04 AM