Getting Help with Childcare Costs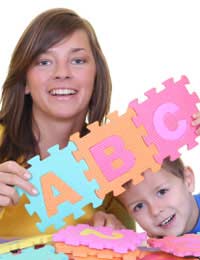 A divorce is an important event in a child's life. You will want to give your child all the time and support you can during this period, but you may find it difficult to do so because as a single parent you do not have enough time or due to difficulties caused by your separation. There are a number of ways in which you can get help.
Mediation and Counselling
Before you separate, you may find it helpful to see a professional
mediator
who can help you and your partner come to an agreement about the terms of your divorce. They are proven to help keep family relationships together during the separation process. They can work for free or at a reduced rate depending on your circumstances.
Counsellors or therapists can also be very helpful in offering you and your family a forum in which to talk openly about how you feel about the separation. Do not underestimate the importance of maintaining good communication with your partner and your children through the divorce process. If possible, try to set a precedent of calm and honest conversation. You will value it later.
Child Minders and Nurseries
If you need help with childcare and family or friends are not available, you may want a childminder that can visit your home or whose home your children can visit. The
Childcare Link Website
is the best place to get information and a list of childminders in your area. They also provide lists and detailed information on nurseries, crèches and toddler groups by area.
Childcare Tax Credit
If you work at least 16 hours per week and are eligible for state funding you could get up to 80% of the cost of your childminder paid for with tax credits. The childcare element of the tax credit pays up to £300 a week for a family with two or more children and up to £175 a week for a single-child family. For more information on benefits available to single parents or families, read our article on Tax Credits and Benefits.
Children's Centres
Children's centres provide free help to parents of children aged 0-5 years, including parenting support, home visits, medical advice and advice on courses to help you get back into work. Contact your local council to find out the centre nearest to you.
Maintenance and the CSA
If you are claiming benefits the Child Support Agency will automatically become involved. The CSA is also responsible for deciding and enforcing most child maintenance payment arrangements between separating couples.
You can apply to the CSA at any time before you divorce for payments to be made to you by your partner for the welfare of your children. Alternatively you could get an Interim Financial Order made by a court before the divorce is complete. The court will consider what the CSA would decide when making the order.
The Child Support Agency stipulates that a non-resident parent must pay 15% of their net earnings for one child, 20% for two and 25% for three or more. Reductions can be made depending on the parent's income and how many nights in a week the children stay with them.
You might also like...