Citizens Advice and Law Centres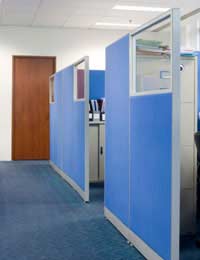 Going through a divorce or separation can be an arduous and potentially costly process. Citizens Advice Bureaux and Law Centres provide free impartial advice on all the practical aspects of breaking up. You can obtain details on legal aid and other forms of support available in your catchment area. Law Centres also offer free legal advice, mediation and other services directly.
The Citizens Advice Bureau
This is good place to start if you want help with the legal and financial aspects of separating. They will also have information on emotional support resources in your area.
Before you call or make an appointment, draw up a list of all the questions you want answered. The CBA have a lot of information to hand and are familiar with most aspects of the separation process, so try and get as much detail from them as possible in the session.
Choosing Separation or Divorce
You will usually be asked whether you are separating informally, signing a Separation Agreement or formally divorcing through the courts. Depending on which course of action you choose, different issues will arise regarding division of property, tax and benefits, child care and maintenance.
Practical Concerns
The CBA will also address issues like making a list of who you will need to contact when you divorce. Your landlord, council tax office, your children's school, lenders and insurance companies may all need to be informed.
Grounds of Separation
You will probably also be asked about the grounds for your divorce. The reasons usually cited for divorce in England and Wales are unreasonable behaviour, adultery or abandonment of one partner by the other. Couples can also divorce after two years living apart if they both consent. After five years apart, consent is not required.
The Citizens Advice Bureau website has a section on Family with detailed information on ending relationships. You can also find the contact details of your local bureau.
Law Centres
Law Centres offer free, impartial advice on the legal aspects of divorce and separation. Lawyers are available who can help draft Separation Agreements, a range of legal order applications relating to property and childcare and also Divorce Petitions.
If you do not have the money to pay for a lawyer, or are finding it hard to get legal aid, your local Law Centre is the place to go. They offer free advice on legal matters to anyone, and have expertise in divorce and separation law.
Make a list of issues you want to discuss. From what happens to your house, to who the children live with, they will help you get clear on a fair settlement that enables both you and your partner to move forward with the minimum of anguish.
Mediation at Law Centres
Mediation services provided by Law Centres are also free of charge. These sessions can enable you and your partner to agree on a settlement without having to hire lawyers individually or end up in a situation where the courts decide. They can also help you maintain a good relationship with your family through the divorce process.
Courts can rule on division of property, payment of maintenance support and also demand to see financial statements from either party. The Law Centre will explain all these issues; help you understand your rights and what the best course of action is for your situation.
Visit the Law Centres website for more information and to find your local branch.
You might also like...
FORCED FROM THE FMH. Hi could you give me some guidance I am 57 years old the same age as my wife. We have had a joint mortgage for 23 years there is only 2 years left on the mortgage the current value of the house is £550,000. We have had 5 children all over 25 years old 2currently live in the FMH one with a boyfriend. On 06th of May 2018 I was told never to return to the FMH by a very abusive wife that I have been with since 1982 and married 33 years it was a series of text messages through my daughters phone. As the marriage has been in decline over the past 15years and her constant abuse towards me had ramped up over the last 5 years I felt I had had enough and excepted that the marriage was unfortunately irretrievable at that point. I first felt a relief thatI was free from the abuse then soon after the reality of where will I live then the financial implications, and then the loneliness followed by stress and depression. My wife will not communicate with me in any way, I started divorce proceedings in September 2018, So I have been separated for 11 months, the divorce is going through for almost 8 months. My solicitor has sent numerous letters to her and her solicitor but fortunately I have recently started a new relationship and started living together sharing the rent equally, my new partner has a disability and does not have a job, any money or assets. I have just received a letter from my solicitor stating my wife want a form E to arrange settlement of finances, causing me to become stressed and depressed again, looking at my finances I have £20,000 in loans credit cards and debts, I have a £90,000 pension pot will living with a new partner affect my share of the settlement?????
JoeBloggs
- 13-Apr-19 @ 3:42 PM
Hi, I have been kicked out of my house by my wife by lied to police saying I kicked her rapidly .police arrested me and said not to go home. They investigate this matter for 3 months and let me go without charged.by the time she had NMO , so i can not go home near her or my 9 year old son. It on September 2014. Still she gets NMO by lying in the court. Last time she said I went to school to se my son , my son got scared and went to head teacher and head teacher called police. Police warn me and let me go. In fact I never went there. I send email to head teacher and she replied this incident never happen , I ask the staff and no one knows about it and there is no record of it. I told judged and show him letter of head teacher but he still gave NMO for year. I complain to police about this matter but they do not do anything about it.there was no date or time of the incident . What I can do about this.? Can you help me please. Thank you .
Tony
- 7-Jul-16 @ 10:47 AM
shaz - Your Question:
If I purchase a house and do a tenancy in common lets say 70/30 in my favour with a family member before getting married will that still be classed as martial assets during a divorce?
---
Our Response:
If you are looking at this as a way of protecting your share of the property in case you divorce, then the deposits will be returned to the joint co-ower in the event of a split. However, you will need to seek legal advice to see whether it would really fit your needs and whether the remainder of the asset would be then judged as being co-owned given your marital status.
DivorceResource
- 26-Aug-15 @ 2:21 PM
If I purchase a house and do a tenancy in common lets say 70/30 in my favour with a family member before getting married will that still be classed as martial assets during a divorce?
shaz
- 25-Aug-15 @ 8:03 PM