Can Mediation Help in a Divorce?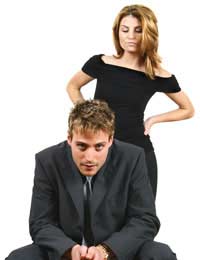 Whether you have decided to divorce or separate informally you will want to agree the terms of the separation with your partner. Mediators are professionally trained advisors who will help you and your partner agree on division of property and childcare quickly and painlessly, so hopefully you will not have to incur huge legal costs. They provide a safe, neutral and confidential environment in which to discuss practical issues.
What the Mediation Process Involves
The first mediation session will determine what the main issues are. You and your partner should both draw up a list beforehand of matters you want to discuss and your respective priorities. Decide in advance where your limits are on specific issues and how flexible you are willing to be. Notice the likely points of tension.
The mediator will aim to create an organised and constructive environment in which these matters can be discussed and settled. They will also present you and your partner with options you may not have considered.
The mediation process usually lasts 3-5 meetings, depending on the couple's circumstances and the complexities of the separation, after which time you should have an agreement with your partner.
Research shows that mediation improves communication and helps you build for the future in your new circumstances. In particular it can help your children maintain their family relationships.
Mediation will not result in a legally-binding agreement, but will help you settle the terms of your separation. You can then have a separation agreement or divorce petition and related order applications drawn up by lawyers.
What Can be Mediated?
Contact arrangements between the couple
Where the children will live
Parenting
Maintenance payments
Child support
Finance
Holiday arrangements
Property
Sharing possessions
Pensions / Endowments
Settling of debts
Wills and probate
Re-establishing contact
Care of older relatives
Education
The Costs of Mediation
At the start of the process, the mediator can assess whether you are eligible for aid. Mediation is free to those on low income who are eligible for public funding.
For more information and a list of local centres, visit the National Family Mediation Service web site.
You might also like...
Lorna Wynter - Your Question:
I have been married for 18 years and no longer want to be with my husband. I owned a property on my own prior to our marriage. I sold it in 2003 and put down a deposit on another house and got a mortgage in my name only. My husband signed a disclaimer as I am solely responsible for payments, saying he had no legal interest in the property.He is now saying, he will not stay away from the property unless I give him money as he is entitled to half. Whilst my husband wasn't violent, I had to adapt my behaviour so he wouldn't lose his temper.He is currently staying with his mum. Can I change the locks to prevent him from turning up and coming in whenever he pleases?Thank you
---
Our Response:
Much depends upon whether circumstances changed after your pre-nuptual agreement was negotiated and how they have changed. In any marriage, a pre-marital asset is usually given back to the spouse who owned the property prior to marriage. Circumstances (whether there are children involved and who is the primary carer) plus the length of the marriage would figure in any usual court consideration. If there is a pre-nuptual agreement in place also, then weight would be given to this. However, dependent upon the circumstances such agreements may be challenged. Much depends upon whether the court judges the agreement as continuing to be fair enough to be upheld. If your ex has simply changed his mind about the agreement to be awkward or confrontational, then in all likelihood the agreement would remain in place and in your favour. Even if he is financially compromised through losing money, then it still is liklely to go in your favour as he would have been aware of this when signing. You may wish to seek legal advice to see whether your ex has a case.
DivorceResource
- 15-Jun-18 @ 12:02 PM
I have been married for 18 years and no longer want to be with my husband. I owned a property on my own prior to our marriage. I sold it in 2003 and put down a deposit on another house and got a mortgage in my name only. My husband signed a disclaimer as I am solely responsible for payments, saying he had no legal interest in the property.He is now saying, he will not stay away from the property unless I give him money as he is entitled to half. Whilst my husband wasn't violent, I had to adapt my behaviour so he wouldn't lose his temper.He is currently staying with his mum. Can I change the locks to prevent him from turning up and coming in whenever he pleases?Thank you
Lorna
- 14-Jun-18 @ 6:00 PM
My husband and I have separated and I would like to know if I can stop him from selling his 1930 Triumph 500cc motorbike, even though he is sole owner of the bike. Thank you Diane
goldie
- 25-May-16 @ 5:32 AM