Is Divorce the Only Answer?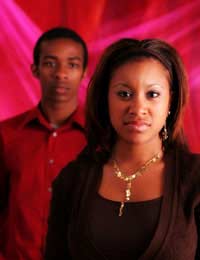 Divorce can be a long and difficult process. Couples considering separation have a wide range of options open to them. From going through relationship counselling to signing a Separation Agreement or getting a Judicial Separation ruling there are a number of alternatives to divorce proceedings.
Counselling and Reconciliation
Relationships can go through bad patches lasting months or even years. Work and financial pressures, alcoholism, or a partner having an affair can make continuing a marriage seem impossible. Sitting down with your partner and discussing these issues openly can help heal wounds and revitalise the relationship.
If you need help from a third party, a good place to start is with a relationship counsellor. The counselling process can take time and is often painful as it involves both individuals making fundamental changes to their behaviour and lifestyle, but the eventual benefits can easily outweigh the difficulties.
Even if you are sure you want to divorce, counselling and reconciliation services can help. They can give you advice on the divorce process, help you come to terms with your divorce and assist in making decisions about the future.
Trial Separation
Divorce proceedings can be costly and time-consuming. Being bound in to irreversible legal timetables, payment of mounting legal fees, and the personal animosity and tension added to discussions about money and child care can make things harder.
If you want to avoid a legal divorce, you and your partner may decide instead to live apart for a period of time. Reasons for doing so might also include tax, benefits, pension rights or insurance entitlement.
If this is your plan, make sure you and your partner agree between you on a fair division of property. If there are children involved, the same applies to support payments and how caring is shared between you. It is best to consult a lawyer to find out your rights and responsibilities.
After two years of living separately, a spouse whose partner consents can file for divorce without having to prove adultery or unreasonable behaviour. After five years of living apart no consent is required for either individual to divorce.
Separation Agreements
If you and your partner are going to separate it is a good idea to formalise the conditions of the separation. Solicitors can help draft a formal contract that both parties sign detailing division of property, where the children live, who pays what and how childcare is shared.
Separation Agreements are common nowadays. Draft contracts can be purchased online for a small price. Both parties should consult a lawyer to make sure they are aware of their rights and responsibilities.
Judicial Separation
This works the same way as a separation agreement, except that the court oversees the process of ensuring a fair division of property and responsibilities. If you do not want to lose certain pension rights, or are religious, this may be preferable to a divorce.
As part of a Judicial Separation, the court can also force a partner to hand over details of their finances. Judicial Separation typically costs the same as a divorce, and you will also have to provide the same proof of grounds that you would in divorce proceedings.
Maintenance Support and Division of Property
If you or your partner separate but do not divorce, the courts can still order a spouse to pay maintenance support. The Child Support Agency can be asked to assess and collect how much they think should be paid.
The courts can also order the sale of jointly owned property, although these procedures are usually carried out in the context of actual divorce proceedings.
You might also like...