Unbearable In-laws: How to Survive Them
By: Lorna Elliott LLB (hons), Barrister - Updated: 22 Mar 2011
|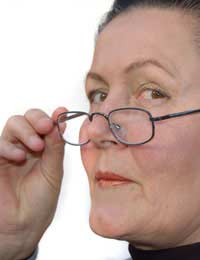 When you met your spouse you were probably so in love that you tried very hard to meet with the approval of your in-laws. In some instances, they probably tried hard to get on with you too, but when you get married you quickly realise that you didn't just marry your husband or wife. You married into another family. For some lucky people, this can mean extra support, friendships, and love. Unfortunately, in-laws can also be tiring, malicious, vindictive and utterly destructive. If this sounds like your relationship with your in laws, here are some handy tips.
Your Spouse's Viewpoint
While your spouse's parents may drive you crazy, it is important that you understand that they are still your spouse's parents. In- laws can cause a huge amount of friction because you may feel like the odd one in the middle. Fathers in-law can be particularly insensitive about your efforts over cutting the grass, the DIY, or whether your car's clean. The mother in law's comments can criticise your parenting abilities, your cooking, or your clothes. What can be particularly hurtful is when they criticise your ability to make their child happy - but before you drive yourself completely mad and call the divorce lawyer, you may need to remind yourself that they are just people.
Regardless of the way you see them, your spouse may think that they are wonderful. This can be particularly frustrating if your spouse is unable to consider anything that they say with a critical viewpoint. If this sounds like your marriage, try to be a bit sensitive. You are the person tasked with making their child happy, and if you make it obvious that you are merely making a situation worse, you will inevitably (and unfairly) end up looking worse in everyone's eyes.
Sibling Rivalries
Some people remain enormously competitive into adulthood, and retain a strong sibling rivalry throughout their lives. This can cause a huge amount of friction, particularly if it is your in laws that spark the fire with a critical comment about how well your spouse's brother or sister is doing in their life/job/marriage etc. If the sniping and back stabbing starts, you are best off not losing your temper. If you have to say something, say it in as calm and non-judgmental way as you possibly can so as to avoid conflict. Consider expressing the view that everyone is entitled to their own opinions.
Top Tips For Dealing With In-laws
Stay Criticism Free
It is important that you never criticize your in-laws, even if your spouse is ranting and raving about how much they hate them after a huge argument. Your comments could be remembered, stored, and thrown back at you at a later stage (after everything has calmed down.) This is the last thing you want.
Stay Calm
While you may feel like wringing your in-law's necks, try to remember your manners. It does not hurt to be courteous and polite, if a little blithe. A few minutes of small talk goes a long way, and you cannot ever say that you haven't tried to get on with them.
Never Compare
Learn from your in-laws: they criticize your spouse or you, and it causes friction. In the same way if you are caught comparing your parents with your spouse's parents, this is equally likely to cause huge rows. This rule is absolute - never ever detract from it!
Learn the Signals
If your in-laws take hideous delight in provoking you into an argument, learn the signs and avoid them. Christmas and other family occasions have a horrid tendency to turn into blazing rows that can take many months (or even years) to resolve. If you can spot when a situation is becoming heated, you can also learn to ignore it.
If In Doubt, Avoid
In the event that your in-laws are so awful you cannot bear to be in the same room as them, plan ahead. It is not your fault if you always have a work deadline, an illness, or a really pressing engagement with your own family. Don't do this in an obvious, obstructive way - if you can plan ahead with some subtlety you can go for several years without having to cross paths with your arch enemies.
Hopefully these tips will give you some coping strategies for surviving the in-laws. Remember, you are not alone in having difficult in laws; they can be horrendous regardless of who you are, and despite your best efforts to make them accept you!
You might also like...