Women and Divorce: Knowing Your Rights
By: Lorna Elliott LLB (hons), Barrister - Updated: 24 Mar 2011
|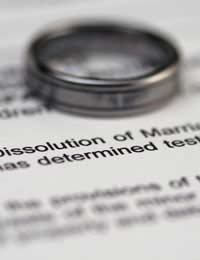 If you are considering divorcing your husband, one of the foremost considerations in your mind is likely to be what your rights are in law and what you can expect by way of settlement. If you have more money, or earn more money, than your spouse – will you lose out? If your spouse is the only breadwinner, will you get nothing? Who gets the home? Who pays for the children? Who will the children live with? Will you be paying for your spouse all your life? Much will depend on your own particular circumstances but there are certain principles of law that will apply.
The Property
What happens to the marital home will depend on whether the property is owned or rented, and whose name the property is in. If you drew up a co-habiting agreement or pre-nuptial agreement when you first purchased the property this could also be binding. Your marriage gives you the right to occupy the property, whether your name is on the deeds or not. This means that you are entitled to live in your marital home; your partner cannot exclude you; and you do not have to leave against your will. If you have children, it may be that you are able to live in the home with your children until they leave school.
The Money
There are no strongly defined rules relating to financial rights and wrongs when it comes to divorce. The courts are not particularly interested in who did what, who hurt who, or in awarding 'punishment' settlements. If you are the high earner in the marriage, you could end up losing more than 50% of your joint assets. Although this may of itself seem like a punishment for working hard, it is likely that the court would award the lower paid/qualified party on the basis that they are less likely to be able to rejuvenate the coffers later on.
The Assets
There will be many options for dividing assets in a divorce. It is very important that your lawyer explains the options to you, and that you express your wishes clearly in accordance with those options. It could be that you are able to come to an amicable agreement with your former spouse, which is preferential, but if not you can ask a court to decide the fairest means of separating your possessions.
If you have to go through the court, the judge will take into account a number of factors. These include the age of the parties, how long you were together, what you owned before the marriage and during it, whether you have any assets that you owned individually, how much you each earn and the size of your pension.
The Kids
The court will always act in the best interests of the children, rather than the children's parents. In general terms, the law considers that children should have a relationship with both of their parents.
If you and your partner are not married, the only parent who automatically has parental responsibility is the mother. While there is a public perception that fathers who are separated from their children have no rights to be able to enforce contact with their children, the court does have power to be able to intervene.
In short, speak to your divorce lawyer before you agree on anything with your soon-to-be ex spouse. While your discussions may start out harmonious and with the best of intentions, things can have a nasty way of turning bad very quickly. Similarly, you may feel as though you just want to run away and in your emotional state think that you 'don't care' about what happens to the money or property. Once you have calmed down, you are very likely to realise that this is not the way forwards and that you want your share of the marital assets. This is why it is important to take your time before you agree anything, consider your options, and determine the best way forwards in your particular circumstances.
You might also like...