Infidelity: Forgiving Your Spouse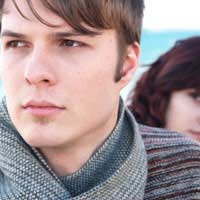 There are numerous reasons why infidelity can occur in a marriage. It can cause heartbreak, anger and a deep sense of loss of trust to name just a few emotions you can experience. Unfortunately, it also often leads to separation and divorce.
For some married couples, however, they are able to forgive a spouse's infidelity over time. It takes a lot of emotional strength and is not an easy option to take but for those who have forgiven (which is different from forgetting, of course) and who have taken that decision for the right reasons, it is possible to get over an infidelity and to still make a marriage succeed.
Allow Yourself Time to Grieve
Before you can consider whether or not you even want to forgive a cheating spouse, you need to take some time to work through all of the emotions you're bound to experience. Initially, your thoughts may want to be to lash out verbally and physically at your spouse.
Whilst no one could condone any physical retaliation, when you have got out your feelings of betrayal, hurt, sadness and all of the other painful emotions you've experienced as a result, you'll need to sit down and talk about the pain your spouse has put you through.
If you're then considering making a go of things, it's imperative to let your spouse know of the effects it has had on you if you've ever a hope of recovering your marriage. At this stage, the guilty party must also acknowledge that they can understand your pain and the fact that they've hurt you.
Establishing the Reasons
The next step in putting infidelity behind you is for both of you to sit down and talk rationally about the reasons why the guilty party felt the need to seek solace elsewhere in the first place.
There can be many reasons why a person feels the need to commit adultery. Often, the foundations lie in the fact that two people have stopped communicating in a healthy manner. Perhaps, work commitments means that one party has started to feel neglected and needed to seek comfort elsewhere.
There can be a whole host of reasons. The important thing here is to try to establish the causes and then, in time, try to resolve these issues so that they don't occur again. So, if it's a lack of intimacy, for example, you both need to find more 'special' time for each other and, in essence, start courting again taking care to show the same desires and passions for creating fun and intimate moments as you did when you first met.
Reaffirm Your Commitment
It is going to take some time for the injured party to feel that they can trust their partner again but it is a fundamental part of being able to overcome infidelity that you're able to do that. It's true that trust needs to be earned.
However, if you're going to always feel insecure when your spouse has to work away or if they meet another member of the opposite sex when you're out socialising, it will place too heavy a burden on the relationship for it to succeed. So, forgive, even if you'll never forget, but then you need to draw a line underneath the past and start focusing on the future.
Some people get over infidelity by reaffirming their marriage vows. This is a direct signal to all that know you that you have made a commitment to rebuild your relationship and put the past where it belongs. Others should respect that too.
Providing you're looking to save the marriage because of love and not because it's the safest option or for fear of what might happen to you if you don't, then the strength you'll both gain from overcoming infidelity and the added effort you'll both put in to ensure the marriage survives, can often mean that your union becomes even stronger as a result.
You might also like...