Are You Ready to Forgive?
By: Lorna Elliott LLB (hons), Barrister - Updated: 10 Sep 2012
|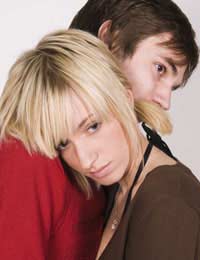 When one party in a marriage is badly hurt by the other one, it can seem as though forgiveness is out of the question. But forgiveness isn't just necessary for a marriage to survive. An inability to forgive is damaging for the person who has been hurt –whether or not the relationship survives. This doesn't mean that all can be forgiven in a marriage: on the contrary, there is a balance to be struck between forgiveness, and having fairness in a marriage.
What is Forgiveness?
Forgiveness is the ability to remove all feelings of resentment, anger and pain caused by the event that hurt you so much. If you don't know whether you're ready to forgive yet, here are some questions to help you decide:
Why Forgive?
Do you have the right reasons for forgiveness? Very importantly, the forgiveness has to come from you. Do not be swayed by a spouse who wants to pretend as though what they did never happened. Sweeping the issue under the carpet is not the same as confronting it, dealing with it, and ultimately letting go of it. This is the case even if you feel that it would be much easier (e.g. for the sake of the children) to 'forget' it ever happened. In the long term, however, resentment, tension and anger will build and cause problems later on.
What Has Your Spouse Done?
Does your spouse deserve forgiveness? If you haven't dealt with the issue between you, what's to say that it won't happen again? If you agree to 'let your spouse off' you are setting a dangerous precedent. Not only are you ignoring your own needs and negating your self-worth, you are also validating your spouse's hurtful behaviour.
What Has Changed?
If your spouse has had an affair, has he or she ended the relationship with the other person? In order for your marriage to have a chance of surviving, your spouse should go to great lengths to avoid contact with them, including changing jobs, or moving to a new area.
Preventing Future Problems
Have you and your spouse discussed what it was that caused the problem in the first place? This can be quite a difficult task as emotions are bound to run high and each party – the wrongdoer and injured party – can end up blaming the other for the problem. It can be at this stage that marriage guidance counselling may help. However in order to avoid the same mistakes happening again, it is very important to address the cause of the problem. When one person has an affair, it is often the case that neither party's needs are being met by the other.
Can You Forgive Yet?
Think about your spouse. Remember the way you used to think of him or her before they hurt you. Can you imagine being able to treat them this way again? In other words, could you behave as though the betrayal never happened? That is not to say that you must forget it completely – which could be impossible – but are you willing to try to try to heal your relationship?
Has Your Spouse Tried to Make Amends?
What other effort has your spouse made to try to rectify the situation? Does he or she realise how much they have hurt you? Have they taken steps to ensure that they do not hurt you in this way again? Is your spouse showing more consideration for your feelings now? And if so, is all of this enough?
Although the decision to forgive cannot be taken lightly, couples that survive a betrayal or other crisis often reflect later on that their marriage is stronger as a result. Remember to be patient with yourself, because forgiveness does take time. However, it is also much better for you than harbouring resentment or a grudge.
You might also like...