Marriage Through the Ages
By: Lorna Elliott LLB (hons), Barrister - Updated: 24 Mar 2012
|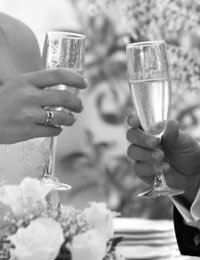 The role of the married woman has changed significantly in the last hundred years.
Although the traditional role of the woman is still broadly perceived as being the primary child carer and manager of the marital home, here's a look at how marriages have changed over time.
A Century Ago
In 'Don'ts for Wives', a 1913 rule book written by Blanche Ebbutt, the author comments that the act of getting married is a relatively painless process in comparison with what it takes to remain married.
Women who have married for money, status or fame should expect nothing more, she argues, and those who have married for love should not expect always to be happy.
However, she considers that women should have their own opinions on matters, take an interest in politics, and have a right to know the balance of the family bank account. Of bringing up children, she advises that women should not begrudge the years given to child-bearing and rearing. Training future citizens, she says, is the most important mission in the world.
For men, (Don'ts for Husbands, also 1913) she offers advice on how best to treat a wife. She advises men that when they have a cold or headache, they shouldn't take it out on their wife. Not only is it not her fault, but a wife has enough to do in nursing him back to health without having to suffer a bad temper too.
She also advises a husband to remember that his wife's character is more important than her 'genius' and not to worry as long as she is a 'true woman.' Men are also told to take some interest in the way their wife dresses, not to spend all their money on their hobby leaving none for the wife's hobby, and if she wants to go to language classes or lectures he should support her in this.
Fifty Years Ago
The 1950s housewife is now notorious for her perceived servitude towards her husband, although there is arguably still validity to some of the advice given. Contemporary home economics classes taught wives to be that marriage was about planning wonderful meals for her husband, making sure the house (and children) were clean before he arrived home, not to mention touching up her own makeup to ensure she looked fresh for him. Men expected to come home to a quiet house, to a wife who had no complaints but would always be prepared to listen, and to be made comfortable and relaxed throughout the evening.
Thirty Years Ago
Although it was in the 1960s that women began to burn their bras, partially in rebellion over the conservatism of the previous decade. Women were beginning to enjoy the financial independence that came with having paid jobs, and there were also new reforms in family planning in the Abortion Act 1967. As women became able to make these decisions, this put them firmly in control over whether they had children, and the size of their families.
Twenty Years Ago
In the 1980s, more and more women chose to go out and work, determined to 'have it all,' which, to no small extent, was reflected in the bold, powerful fashions of the time. There was an increase in divorces and a decline in the traditional role of the housewife. However, there was a very definite shift emerging in the roles of men and women in a marriage.
Ten Years Ago and Today
Marriages in the 1990s and today are less extreme than in the 1980s and the 1950s, although there has been a recent return to the realisation that the role of the housewife, child-carer, and other domestic work is more valid. Indeed, in the 1990s women became less harsh in their 'have it all' attitudes and focused instead on flawlessness. For example Anthea Turner tried to teach British wives how to be 'perfect.'
Nowadays, being a housewife (or househusband) and raising children is generally accepted as being a valid career or vocation. Women have a newfound independence and are increasingly accepting that they can, indeed, have it all - a successful full time job, a happy marriage, motherhood and a beautiful home – just not all at the same time.
You might also like...