Talking to Your Mortgage Lender About Your Divorce
By: Lorna Elliott LLB (hons), Barrister - Updated: 11 Aug 2022
|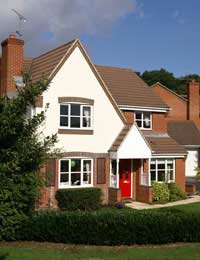 Whatever stage of your divorce you're in, you are likely to have given a lot of thought to what happens to your family home. Of course, in the first instance your mortgage repayments need to be maintained – as failure to do this will harm your credit rating and make it less likely for you to be able to secure finance in the future.
Once you have decided that you and your spouse are definitely going your separate ways, you will have to decide who lives where. Normally if you are married, you will both jointly own your property. On separation or divorce, each person is entitled to a share of the equity in the property. There are several options, and it doesn't necessarily follow that because you are divorcing you will need to sell your home.
Contacting Your Lender
Nearly four in ten marriages end in divorce, and mortgage companies are used to dealing with customers who are separating. If you contact them in good time, and before anything goes wrong, they are generally sympathetic and will do their best to help you. It is therefore wise to let them know that you are divorcing as early as possible so that they are aware and can offer you the best assistance.
Your Finances
It is also worth ensuring that you have as much financial information to hand as possible. If you have not decided on how you are going to split your assets, or on maintenance payments at this stage, this may not be possible. If, however, you are able to provide your mortgage lender with an accurate financial picture this will ensure that they can provide you with the best advice.
One Person Stays in the House
It is possible to buy your partner's share of the family home. If you want to do this, a surveyor will come round to value your property. The person buying the home then gives the other person half of the value of the deposit, plus half of the increase in the value of the house. Then, the person who is staying in the property meets the mortgage payments themselves. You don't necessarily have to have the money put away in savings – you can increase the value of your mortgage to do this if there is sufficient equity in your home to do so.
Paying the Mortgage
The mortgage market is becoming more aware and pro-active in offering solutions for the difficulties faced by divorcing spouses. For example, there are specialist mortgages that treat maintenance payments in the same way as they would normal income. These maintenance payments do not necessarily have to be secured by court order, but could also be by private arrangement.
If you receive working tax credits and child tax credits, or if you have a secondary income of some sort, the mortgage company may be able to take this into account when calculating whether or not you will be able to afford the mortgage payments.
Finding the Right Mortgage
Be direct, clear and concise in your dealings with your mortgage company. If your existing lender does not offer specialist advice for divorcing couples, find one that does. If you are at all unsure of your legal rights, seek advice from a solicitor. In some circumstances your solicitor may be able to help you to find a mortgage company that is able to accommodate your circumstances.
You might also like...
I am enquiring about a relationship where I put the deposit on a house and in which my partner put nothing to but insissthis name go down on the deposit and so did the mortgage assistant.I was a very shy not wordly woman and felt I at the time was afraid to say anything and then I bought furniturethree piece suite and carpets for the lounge and upstairs and also fridge and washing machine.My father gave me £200.00 and with that I bought a bed for us and mt mother gave her bed room furniture which she was desposing of. He decided that we would have seperate accounts and he would pay the mortgage from his account and i was to pay all the bills from my account.Before we moved into the house he persuaded me to give him a deposit for a brand new car.After two or three years he decided he want to split and he felt he was entitled to half of the deposit and that I had the use of his car so he owned the and he was not giving me anything for the car.He then want the mortgage to be signed over to him and I did that and he gave me the money that he said we would of got back. Basically he had abused me and I was a nervous wreck and had planned leaving going to university without telling me and had also took advantage of my honesty and decency.He had emotionally and mentally abused me and i felt worthless and demoralised and he took advantage.He said if we went to court he account for all the meals he had taken me out and he would want half of the rent i I was to stay in the house .He basically just took every penny he could off me.I did not know what do.As I could not afford to pay solicitor fees.Can someone tell me if He had a right to take half of the deposit I put on the house and also why the mortgage assisitant put his name on the deposit too.Can you tell me if I went to court would I have got my full deposit back and the deposit i put on the car as I said I wanted that back if he was to separte from me.I did not think he would do this but I thought he would be a gentleman not leave me with noting.He had come out of this a much better off with a brand new car and money in his pocket which he never had before and a mortgage which was an endownment policy which had been paid before got the house so it had 4 years on it probably and I wonder how much that is worth. I had spent all my savings which i saved from when I was a child and scrimped and saved for when |I got married.I thought he loved me .I feel I was used and let down.I would never had suggested me paying for these things if I knew he would desert me .All he was interested in was money . If I did not have any savings we would have to go in rented accomodation which now thinking back would of been the better to do.I lost all my money and my father gave and my mother gave and his family gave nothing. Can any one advise what would of been my right as we lived together.
@Ginpin - ideally she would first of all have to come to an agreement with her ex over the finances surrounding the house, as all this question may be academic if it has to go through court. Even if she is left with £150K mortgage, it is unlikely any mortgage advisor will let her remortage to that extent on her current £12K earnings, with or without your help. Her bills, and your own circumstances would have to be taken account and for this you would need the advice of an independent mortgage advisor. I hope this helps.
DivorceResource
- 8-May-15 @ 12:39 PM
My daughter may need to buy her husband out of the family home as he has said he is leaving. Their joint account has paid the mortgage but only his earnings have ever been put into this account. My daughter provided the £1oo,ooo deposit and £8,ooo fees, from the sale of her own first home of which she had paid off the mortgage.They have only had their joint home for 17 months. It has probably not gone up in value and probably very little mortgage has been paid off as yet. Assuming this, and that they have an agreement whereby she keeps the deposit, what will she need to pay him to get him out? Will it be the mortgage that he has paid for the 17 months?Also, she earns just enough to pay all the bills but, most likely the mortgage company won't see it like that.I am 58 and earn £2o,ooo in a part time teaching job, is it likely that I will be allowed on the mortgage with her in order for her to keep the house? The mortgage is £15o,ooo and she only earns £12,ooo rising to £19,ooo in a year's time when she qualifies.
Ginpin
- 7-May-15 @ 5:37 PM