Emotional Scams: Beware!
By: Lorna Elliott LLB (hons), Barrister - Updated: 1 Mar 2013
|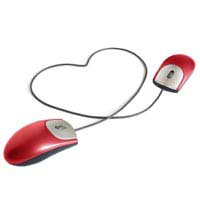 After a divorce or separation you may be feeling particularly lonely or vulnerable, and what better way to indulge in 'safe' dating than to turn to the internet. You may feel that it's a safe way of breaking back into the dating scene, showing yourself to the world as tentatively 'single', but there are scams out there designed to trap people in exactly this type of situation. Known as the 'Sweetheart scam', it is probably the most devastating scam of current times, both emotionally and financially. Victims can end up losing not only their money, but also their property, car and their business. Those who have been stung by sweetheart scams are often so embarrassed that they do not report the crimes, and are left (understandably) with considerable trust issues for the future.
Who Falls For This?
No one embarks on an internet relationship thinking that 'this is going to be a scam' or that something like this will ever happen to them. The truth is that people of all ages; educational backgrounds; race; and men and women alike have all been caught by cruel, heartless con artists. The people who run these scams are professionals, and it nearly always comes to light after the scam has been discovered that the scammer has had numerous other victims at the same time. Often, these scams are their only source of income and can be very lucrative!
How the Scam Works
The scammer will make the victim believe them, trust them and fall in love with them. Once they are 'hooked', they begin to ask them for money. There are usually two ways in which the scam works. Either the victim will be 'stung' quickly for an immediate amount of money, or the scammer will embark on a more intricate and complicated scam that can even result in marrying the victim. The course of action really depends on the victim, and what the scammer feels they can get away with before they get caught out.
Telltale Signs You Are Being Scammed
Your new 'lover' will come on far too strong at the beginning, and it will feel like a whirlwind romance. They will tell you they love you at an early stage, come on strong, and spend a lot of time with you. You may have very long phone calls, emails and internet chats. They will appear to confide in you and tell you about their hopes and dreams. Crucially, they will try to gain your sympathy by telling you about something that went wrong in their lives that wasn't their fault.
They will now ask you to help them out with some money. It could be a loan, or money required for an emergency. It may be for your 'dream home' together, or for urgent medical treatment, or to secure a 'once in a lifetime' business deal. The key issue here is that they will tell you that they trust you enough to ask you this (even though the real issue here is whether you trust them enough to give them money!)
If you don't give them money, they will become distant and this will hurt you. You may be accused of not believing in them, not trusting them, and not living up to your word. If at this stage you give them money, and then you realise what has happened, it is nearly always too late by this stage. The scammer will simply disappear from your life or will manufacture an argument so that they have the excuse to leave your life. At this point, the worst thing you can do is marry your scammer – because this just gives them even easier access to your assets. Even if you are able to track them down, any court proceedings are likely to be civil rather than criminal – and these scammers often have no assets that you can use to recover the debt. In short, litigation may cost you even more for no ascertainable gain.
If any of these things are happening to you, stop and think about what you have given to the relationship and what your internet lover has given you in return. If it is all one way financially, you are almost certainly being scammed.
You might also like...