High Profile Divorce Settlements
By: Lorna Elliott LLB (hons), Barrister - Updated: 24 Mar 2012
|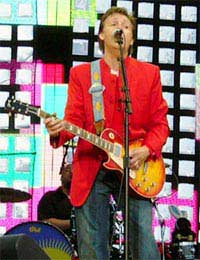 The Matrimonial Causes Act in 1857 allowed 'normal people' to divorce for the first time in the UK. It was far more generous to former husbands than to former wives. In 1969 the Divorce Reform Act allowed couples to divorce if they had separated for two years and both agree to it, or five years if they don't agree to divorce. Since then, and in particular over the last decade in which the UK has moved ever closer to US precedent, the law has changed significantly. Although pre-nuptial agreements are not yet considered to be legally binding by the courts, they do go some way to showing the intention of the parties at the time. As such the court can take them into consideration.
The Wife Gets Half
The precedent for the 50/50 split was reached in the year 2000 in the case of White v White. Mrs. White and her husband had run a family farming business together and had been married for 33 years. Mrs. White appealed against her settlement offer of £800,000 and was awarded £1.5m by the House of Lords.
The Wife Gets Future Earnings
The footballer Ray Parlour famously divorced in 2004. In a landmark decision the court ordered that his former wife was to receive one third of his future earnings.
Walking Away
Madonna and Guy Ritchie managed to reach a settlement for divorce without the high profile legal wrangling that seemed to be expected of them at the time. Guy Ritchie, a multi-millionaire in his own right, walked away from his marriage to Madonna without taking any of her estimated £300 million fortune. The agreement was described by lawyers at the time as a 'model' divorce because of the low-key and dignified way in which the pair were able to settle terms. However, if Guy Ritchie had contested the divorce legal precedent may have dictated that he would have been entitled to far more. In a similar case, Billie Piper also walked away from her divorce from Chris Evans without taking any of his fortune.
Contested Divorces
It isn't that often that a divorce is acrimonious to the point of reaching a final contested hearing in the high court. However, Heather Mills and Paul McCartney's divorce was one such example. The fame of the couple coupled with the fact that Ms Mills was representing herself, and the sheer amount of money involved meant there was significant media interest in the case. Although Ms Mills claimed that she was entitled to a very significant amount of Mr. McCartney's fortune, the judge disagreed and she was finally awarded just over £24 million.
Highest Ever Settlements
The highest ever divorce settlement was made by basketball legend Michael Jordan who paid his former wife Juanita $168 million. Neil Diamond paid his former wife £75 million, and famously commented that she had been 'worth every penny.'
However, the vast majority of people who get divorced each year do not have such significant sums over which to argue. The average divorcing couple splits assets worth £168,000 in the UK.
DIVORCE RESOURCE IS FOR SALE.
This website is for sale [more info].
You might also like...