About Our Site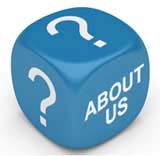 DivorceResource was formed to offer a unique reference point on the divorce process, settlements, laws, costs and how to cope.
It is a sad fact that many marriages end in divorce. If your marriage is in trouble you are likely to have many questions about your rights and individual circumstances. Relationships are complicated and the custody of children, separation of assets, and where you're all going to live are all factors that need careful consideration. You may be thinking about a trial separation, be going through a divorce, or perhaps be researching the subject for a friend in need.
Getting divorced is widely recognised as one of the most stressful times in your life. You are likely to be offered advice from many sources, and it can become very confusing as to the best options for you and your children. However, if you are equipped with unbiased details, it can enable you to make more informed choices.
We realised that there wasn't a similar UK resource for free information about divorces in the UK and that people would benefit from free factual information for use during a relationship breakdown as well as tips about moving on with their lives - and having fun after a divorce.
Our concern was that there was no single UK resource for interesting features and practical advice on this subject.
Our features and articles are written by experts - who have experience, or a particular interest in this area.
Our Background
DivorceResource was founded by John Rowlinson, the founder of PtS.
John, through PtS, is involved in a number of ventures including software and property companies. A percentage of revenue from these activities goes towards funding DivorceResource and a number of similar sites.
Our focus is simply on having experts create the highest quality information possible that is widely read.

Related Articles in the 'Site Information' Category...